Portrait by Christopher Dibble


Jennifer Bonner / MALL
---



Contact: jennifer@jenniferbonner.com




*For all Los Angeles ADU inquiries contact: MALL.ADU.design@gmail.com



Jennifer Bonner founded MALL in 2009, a creative practice that stands for Mass Architectural Loopty Loops or Maximum Arches with Limited Liability—an acronym with built-in flexibility.

Born in Alabama, Bonner is a recipient of the 2021 United States Artist Fellowship, Architectural League Prize for Young Architects + Designers, Emerging Voices Award (AIA/ Young Architects Forum), Progressive Architecture (P/A) Award and Next Progressives (Architect Magazine). Her creative work has been published in architectural trade publications including Architectural Review, Metropolis, Gray, Azure and Wallpaper*, as well as, more experimental journals including a+t , DAMN, PLAT, Offramp, Room One Thousand, Flat Out and MAS Context. She is editor of Blank: Speculations on CLT (with Hanif Kara), author of A Guide to the Dirty South: Atlanta, faculty editor of Platform: Still Life, and guest editor for ART PAPERS special issue on architecture and design of Los Angeles. Bonner has exhibited work at the Royal Institute of British Architects, National Building Museum, WUHO gallery, HistoryMIAMI, Yve YANG gallery, pinkcomma gallery, Armstrong Gallery at Kent State, Yale Architecture Gallery, Istanbul Modern Museum, Boston's Rose Kennedy Greenway, and the Chicago Architecture Biennial.

Bonner received a Bachelor of Architecture from Auburn University and a Master of Architecture from Harvard University Graduate School of Design, where she was awarded the James Templeton Kelley Prize for her project Assemblage of Twins. Her undergraduate thesis project, the Cedar Pavilion, was designed and constructed at the Rural Studio in Perry County, Alabama and received an AR Award for Emerging Architecture (2005). Bonner previously worked in the office of Foster+Partners and David Chipperfield Architects in London and Istanbul. She was an Associate Professor of Architecture and Director of the M.Arch II program at Harvard GSD from 2015-2023. She also held the position of TVSDesign Distinguished Studio Critic Georgia Institute of Technology and Visiting Professor at Woodbury University.


---
HAUS GABLES
---
Haus Gables is one of a handful of residences in the country made of cross-laminated timber (CLT), an exceptionally strong wood material produced by gluing together layers of lumber that alternate in direction. A long-standing research project on roof typologies found in the American South informed this proof-of-concept. Haus Gables is a cluster of six gable roofs, combined to form a single roof. In an attempt to rework spatial paradigms of the past, such as Le Corbusier's free plan and Aldof Loos's raumplan, MALL offers the roof plan as a way to organize architecture. The roof plan establishes rooms, catwalks, and double height spaces in the interior by aligning these spaces to ridges and valleys in the roof above. In this case, the floorplan is a result of the roof.

From a curb-side view, an asymmetrical and unfamiliar form replaces the traditional gable elevation house, as if the usual form were clipped. Strange profiles emerge on all four elevations as the six gable roofs are cut at the perimeter's massing. Other slight alterations to the ordinary include roof pitches which are much steeper than those found in industry standards. The house, which sits on a 24-foot-wide plot with a width of 18 feet, the same size as a single-wide mobile home. The uncharacteristically slim home generates ideas for the applicability of the roof plan to denser urban environments.

All exterior and interior walls, floors, and roof are made of CLT panels. Custom-cut, hoisted into place, and assembled in fourteen days' time, the CLT in Haus Gables enables a solid house that eschews stick frame construction. Structurally inventive, the panels also promote a monolithic view of the material from the domestic interior.

The project further engages in the conceptual exploration of materiality through a series of faux-finishes that clad the exterior and parts of the interior in opposition to expectations. Black terrazzo is not poured in-place and polished, but applied as a thin tile, while oriented strand board (OSB) is replaced by ceramic tiles in the image of OSB. The marble finishes in the bedroom and adjacent bathroom are made of unlikely materials, including vinyl and cartoonish drawings, rather than the oft-desired, real, Italian marble. These faux finishes that cover the interior environment seem to indicate spatial divisions, when in reality they do not correspond to the actual boundaries of any room. On the exterior, two sides of the house are covered in faux-bricks made of stucco. Haus Gables undertakes an old tradition of faux finishing in the American South, historically stemming from an inability to afford precious materials, and the subsequent desire to "fake it." With the use of unconventional materials and an unusual roof design, Haus Gables is an exploration of new ways that form, spatial organization, and material might function in a home.
---
Location: Atlanta, Georgia
Date: 2018
Type: Single Family Residence
Size: 2,200 sq ft

---
CREDITS
Project Team: Jennifer Bonner, Ben Halpern, Benzi Rodman, Justin Jiang, Dohyun Lee, Daniela Leon

CLT Manufacturer: KLH USA

CLT Installation Specialist: Terry Ducatt

Structural Engineers: AKT II; Bensonwood; PEC Structural; Fire Tower

Civil Engineer: Crescent View Engineering

Associate Architect: Olinger Architects

Façade Research: Alex Timmer

Wood Products Specialist: 7 Seas Group USA

General Contractor: Ryan Locke, Principle Builder's Group

Landscape Design: Carley Rickles

Mechanical Systems: Emily McGlohn

Interior Finishes: Coverings Etc. (Eco-Terr tile); Stone Source (Ornamenta Artwork tile); RPS Distributors (Vives Ceramica Strand-R tile); Rabern-Nash (Johnsonite & Forbo tile)

Wall Assembly: Vapro-Sheild, Vapro-Mat, Kingspan Kooltherm K-20 insulation board

Sub-Contractors: Cool Roofing Company; Natural Plastering Inc.; RayPaul Coating, Inc.

Photography: Tim Hursley; NAARO



© NAARO



© NAARO



© NAARO



© NAARO


© NAARO



© Tim Hursley



© Tim Hursley



© NAARO


© NAARO



© NAARO



© NAARO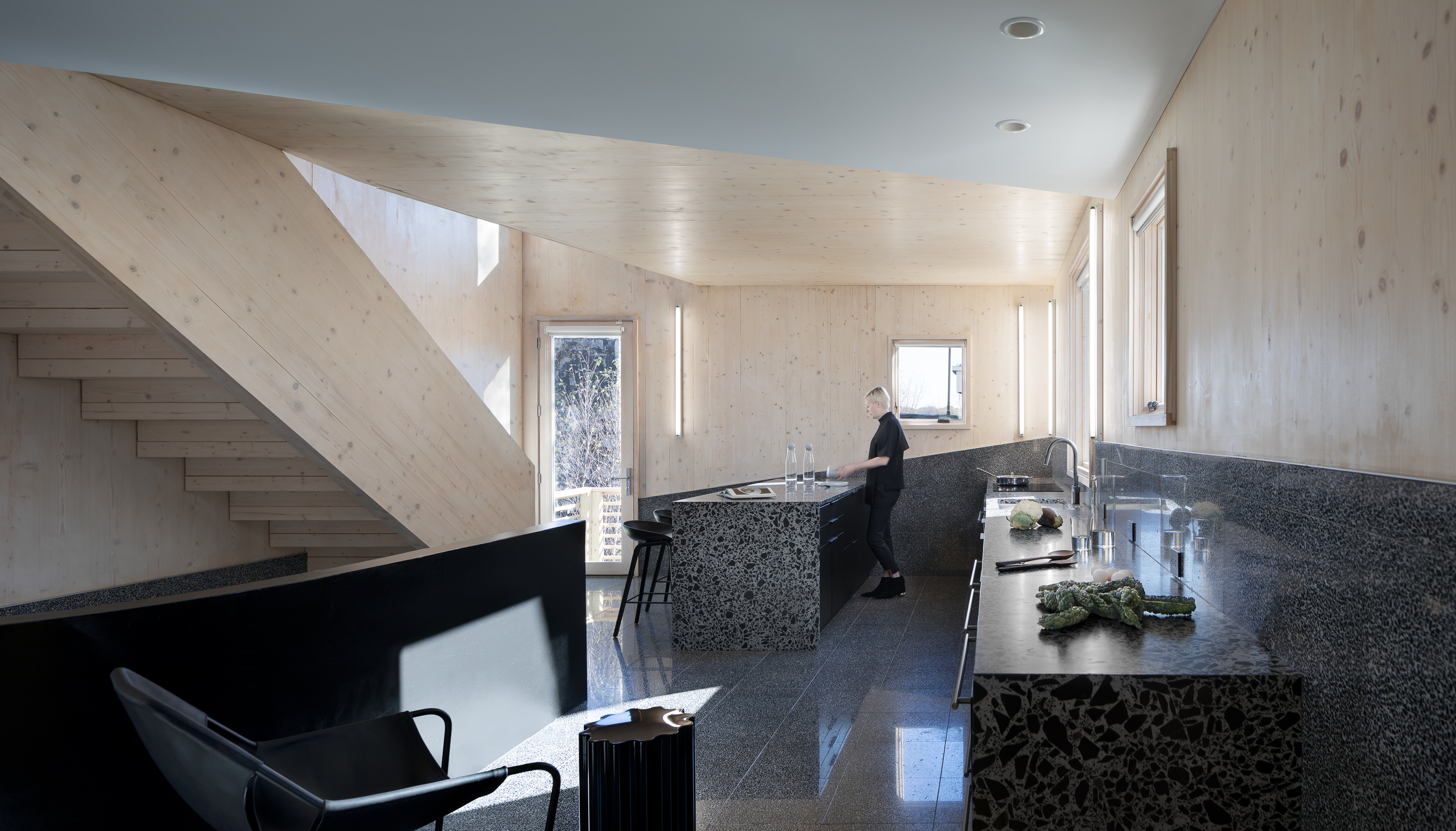 © NAARO



© Tim Hursley







THE DOLLHAUS
---
The Dollhaus reimagines the domestic interior with cut outs of boldly patterned materials, saturated color and a childlike view of architecture. Additionally, The Dollhaus, mimicking a suburban house, is a representation of ordinary architecture; filled with humor and the idiosyncratic, it has the capacity to call our attention to past memories and spatial relationships. There is a pluralism at work in this study, amidst the project's intended banality is a common language for connecting other demographics. Dollhouses are playful and most of all relatable. They defer to the imagination with a deep possibility for the reinvention of lifestyles.

Intentionally scaled at 1:12, the universal scale for traditional dollhouses, the model is constructed of Baltic Birch plywood, paper card stock, and brass hardware hinges. One elevation is split in half allowing for a doors-open view of the interior roof surfaces and rooms. Working closely with food photographer, Adam DeTour, The Dollhaus is artificially lit with syrupy pink and blue lights and underscores the phrase "playing house."

Location: Cambridge, MA
Date: 2017
Type: Model, Scale 1:12
Exhibitions: Adjacencies (Yale School of Architecture) 2018;
The Last Four Years (RISD Architecture Gallery) 2018;
Chicago Architecture Biennial "Make New History" 2017

---
CREDITS
Project Team: Jennifer Bonner, Benzi Rodman
Photography: Adam DeTour



DOMESTIC HATS
---
Domestic Hats explores ordinary roof typologies and reconsiders the role of the massing model in architectural representation.

A quick drive around a few neighborhoods demonstrate stylistic differences in the domestic architecture of Atlanta. Arguably the single most common element of these houses is the roof. Whether located in English Avenue, Old Fourth Ward, or Ansley Park, shared rooflines crisscross neighborhood boundaries. Ordinary and simplistic, yet highly repetitive, gable and hip roofs dominate the scene while butterfly and mansard roofs represent a rarer species. Dormers, A-frame, and shed roofs are combined to make a complex system of functional rooftops with countless variations. These copy-paste forms not only populate the housing stock, but represent house figures and house shapes widely accepted by the public.

Massing models are usually small in size and the result of a quick, iterative design process by the architect. They represent the schema, the diagram, or a proto-architecture. Lacking detail and often made out of a singular material, massing models distinguish differences in a volumetric study—"slightly thinner", "no, a little longer", or better yet, "let's make it fatter." Domestic Hats delights in these tendencies to engage multiples, but rejects the constraint of smallness. For these purposes, the massing models are scaled up to an awkward size, they are not easily transportable, and they don't quite fit in the frame of our foam wire cutter. The massing models to be included in the installation are not large enough to be considered a pavilion, nor do they sit comfortably on a client's conference room table. Intentionally inflated, these massing models merely represent themselves. No longer a representational stand-in for something else, they reveal new hats for consideration in domestic architecture.
---
Location: Atlanta, GA
Date: 2014
Type: Research/
Exhibitions: Domestic Hats (The Goat Farm Arts Center) 2014; The Last Four Years (RISD Architecture Gallery) 2018; Inscriptions (Harvard GSD) 2018
---
CREDITS
Design Team: Jennifer Bonner, Ainsley McMaster, and Son Vu
Fabrication Team: Ishrat Lopa, Jessica Greenstein

Funding: GA Tech and Goat Farm Arts Center Arts Investment Package

Photography: Caitlin Peterson; Patrick Heagney
BLANK HOUSE
---
Located in Portland's Overlook neighborhood,
Blank House
uses the cross laminated timber Blank to create a vertical perimeter wall for a single-family residence. The Blank, measuring 7' in width and up to 34' in height, is conceptualized as an industrially scaled material that acts as a readymade building block. Tall and proud, the blanks form a malleable tectonic structural wall that is either flat or folded. Cut into full and half-blank scallops for the roof's parapet, the soft shape is also installed upside down on the house's interior.
Loosely referred to as "candy," architectural objects are hung from the CLT roof deck. Licorice beams, candy cane stairs, gumdrop conversation pits, and butterscotch saunas float in between ribbon candy insulation and a CLT wrapper, sometimes spilling out of their box to activate exterior space and generate form.
Plans are comprised of three tables, three beds, and three leisure spaces. Maxing out the buildable area of the parcel, the massing steps down the slope (< 20%) with the primary living space sunken three feet below street grade. The construction technique, comprised of balloon framing, as opposed to platform framing, allows for roofs and floors to hang from the vertical extra-large blanks.
Living spaces are curated as still life portraits with shimmery, pink, and gridded "backdrops" folding from the floor onto the wall, slightly askew. These backdrops or cyc walls capture domestic life: coats and bags left in the entryway, books, papers, and computers scattered across the workspace, or artifacts of evening soirees scattered about the kitchen.
Sited atop of the bluff, overlooking the Albina Railyard, at first glance, the massing appears defensive, yet a longer look reveals the many punch openings cut into the timber structure. On the long and flat CLT walls, wide window punches scatter generously across the façade while on the crinkled walls, the windows scrunch and become skinny, following the logic of the folded blanks. Responding to the corners of the folded blanks, windows either become "innies" or "outies." "Innies" move close to each other on inward facing folds while "outies" move away from each other on outward facing folds. Organized in pairs, the overall window logic utilizes a variety of scales diversifying a seemingly homogenous massing.
Flat or crinkled, the Blanks activate both form and structure, producing a container for architectural candies found on the interior.
(For further information on the conceptual possibilities for the Blank, please see the book,
Blank: Speculations on CLT
(edited by Jennifer Bonner & Hanif Kara, AR+D Publishing 2021)
here
.)
---
Location: Portland, OR
Date: 2022-ongoing
Type: Single Family ResidenceSize: 3,400 sq ft
---
CREDITS
Design Team: Jennifer Bonner, Emily Majors, Isabel Chun, Matt Catrow, Sam Sheffer

CLT Manufacturer: KLH USA

Structural Engineers: PEC Structural; Fire Tower

Civil Engineer: Standridge Inc.

Geotechnical Engineer: GEO Consultants Northwest, Inc.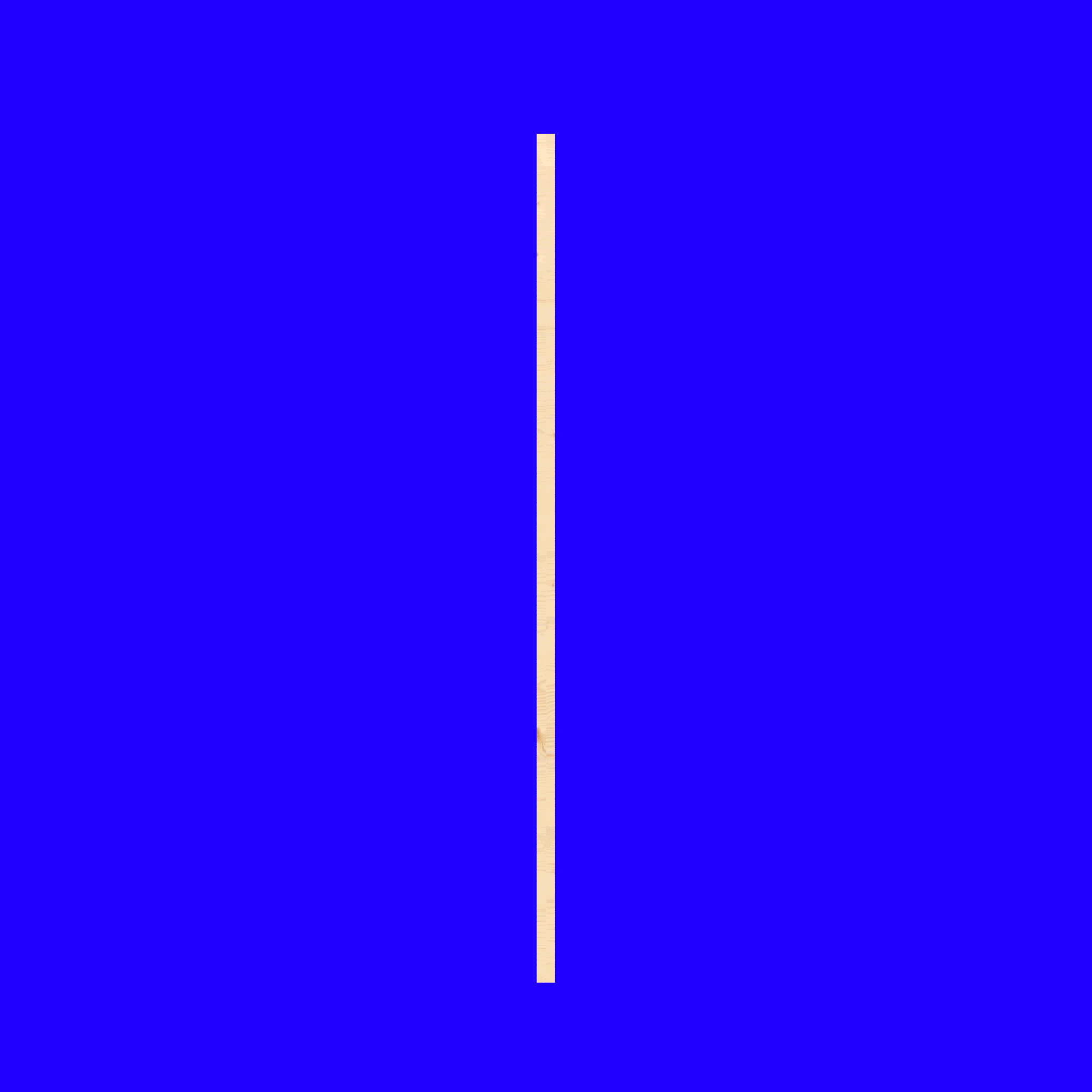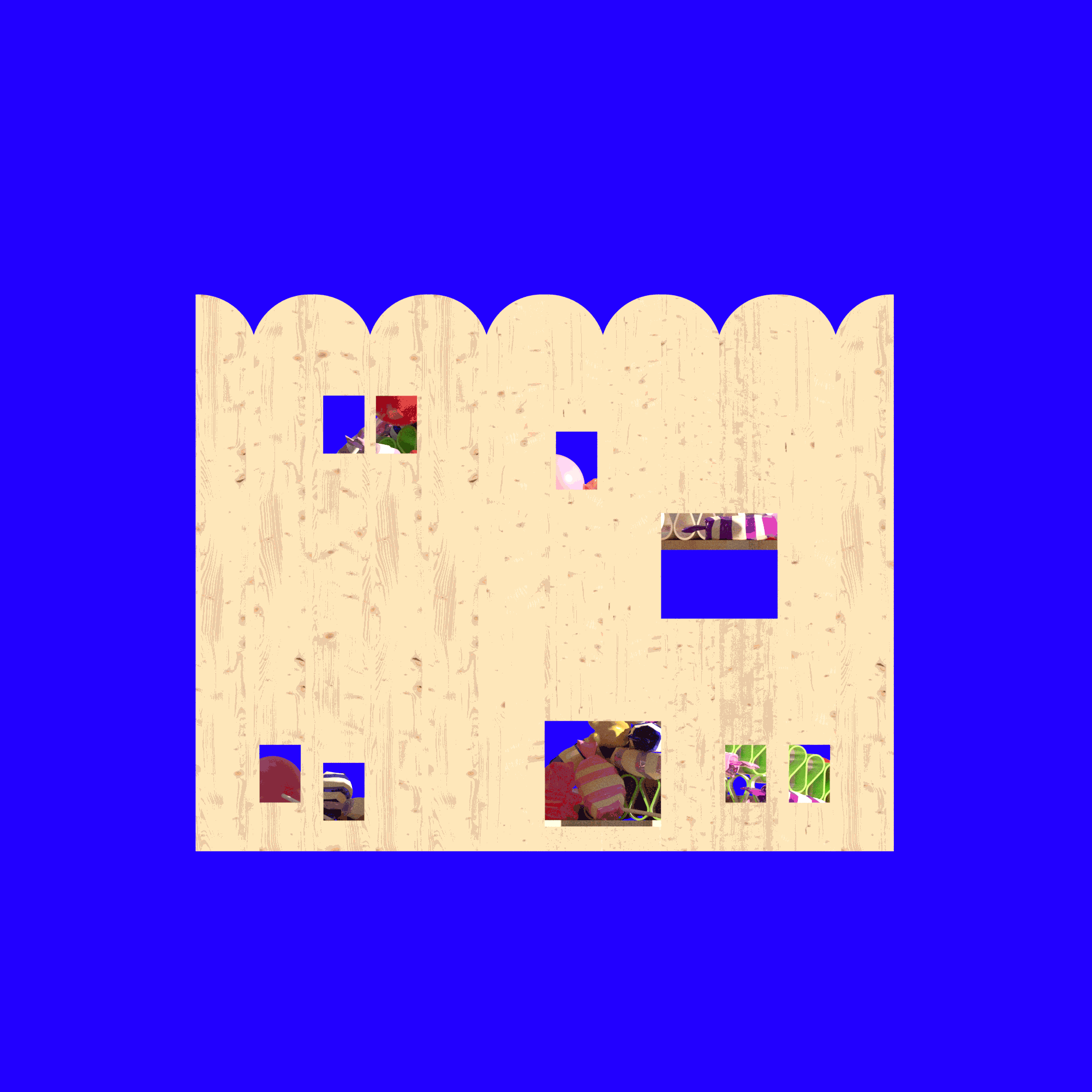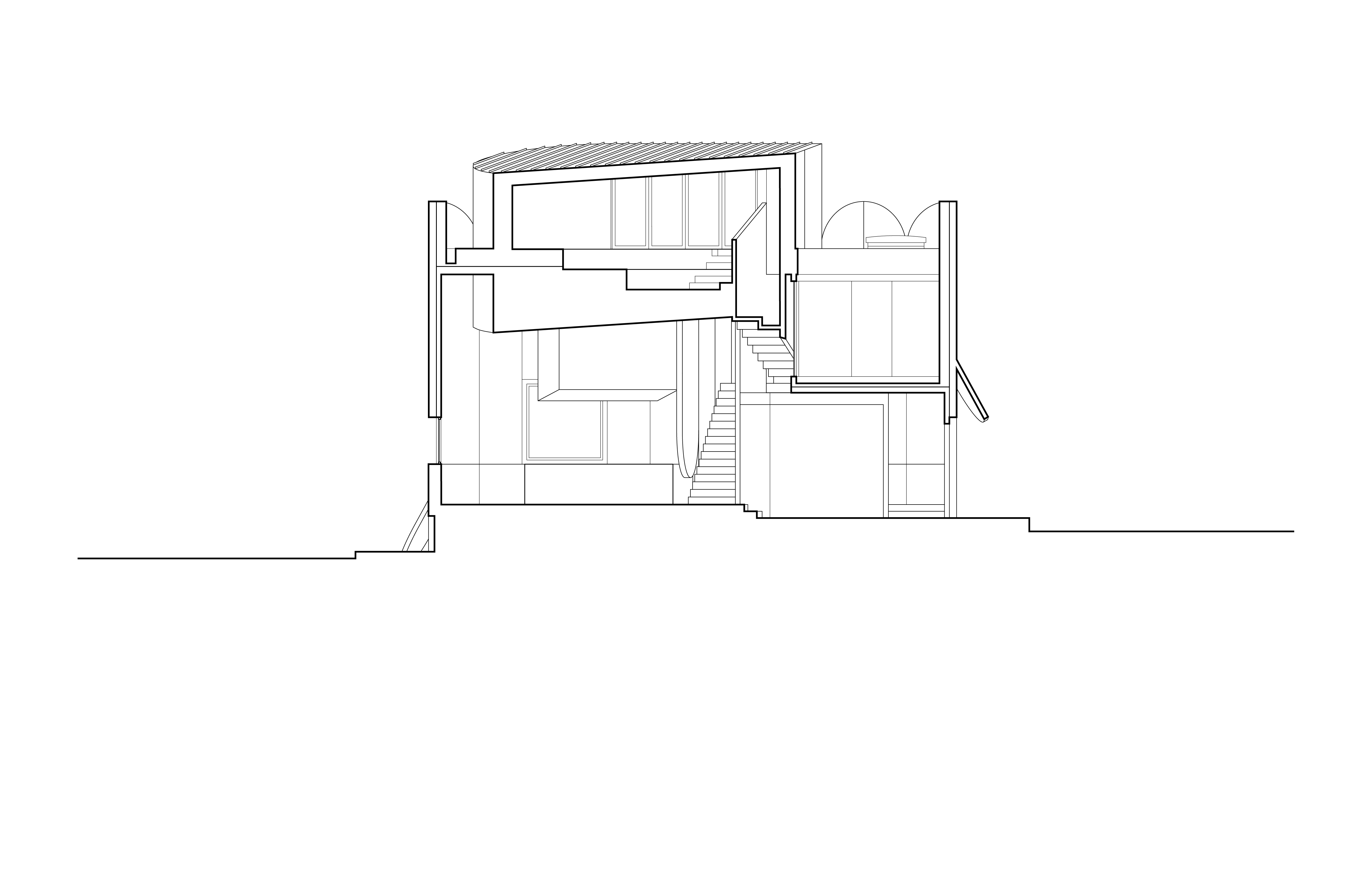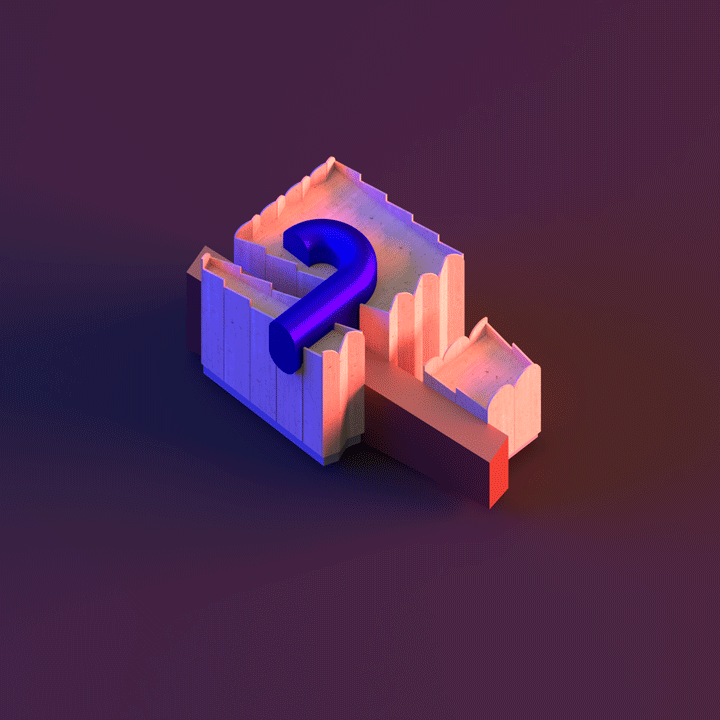 4 OVER NONE
---

IBC Code
The International Building Code's categorization of construction materials and fire codes have largely driven market-rate housing in American cities for the past decade. Discovered by an architect in California in the early 1990s, Type V (woodframe construction) over Type I (non-combustible materials such as concrete or steel) commonly known as "5-Over-1" allows for multi-story wood structure to be built over a podium of concrete. Currently reaching a tipping point with maximum floor height at 85' (the length of the fire truck ladder), the 5-Over-1 has exhausted itself.

Advertisements
"4 Over None" is a pitch to developers to flip the formula from 5-Over-1 to Type IV (heavy timber) by greatly reducing overall construction timeline encouraging long-lasting wall assemblies built of cross laminated timber. MALL's developer advertisements propose a series of colorful triplets that can be built as a set of three or mixed and matched on any given site. TOMORROW, SUBMARINE, GOLDFISH, and LEMONADE collectively imagine urban scenarios where 4 Over None is optimistic, plastic, and toy like.

Yeah! More Color!
MALL's interest in color blocking architecture combines ideas found on fashion runways with 4 Over None facades. The tectonic of CLT blanks measuring 9'X50' is on display as panels are cut into a variety of shapes and configurations. The exterior cladding system, which is also the building's superstructure, places emphasis on orientation of each panel, but also suggests a way to color in architecture. Blocks of color connect back to the tectonic of CLT blank as each exterior is color-coded. More akin to a Marni sweater than facadism, 4 Over None is stripy and chunky, yet suggests a new model for market rate housing.

On Instagram
Follow @sketchup_contemporary, an anonymous documentation of Boxy, Bulky, LoMo, Forgettable, Simcityism, Revittecture, Blankmarks, and Developer Modern architecture as a result of the proliferation of 5-Over-1 development. Fast-Casual Architecture exists most readily in cities such as Boston, Seattle, Portland, San Diego, Atlanta, and Denver.

---
Location: Portland Date: 2020Type: Research, Development, Housing

---
CREDITS
Project team: Jennifer Bonner, Aryan Khalighy, Daniel Haidermota