CEDAR PAVILION
---
Perry County's recreational park on the Cahaba River had been closed to the public since the 1970s. The park was reopened in 2002 through the efforts of local community leaders and politicians. Cedar trees were provided by a short story writer, Mary Ward Brown and milled into lumber for the decking. Aluminum sheathing on the underside of the pavilion provides a large reflective surface in an area that is otherwise dim beneath the tree canopy. Damaged by a fallen tree during Hurricane Ivan, the pavilion was re-built in 2006.



Location: Perry County, AL
Date: 2002
Type: Pavilion
Awards: AR Award for Emerging Architecture, Commended, 2005
---
CREDITS
Work was completed as an Auburn University Thesis Project at the Rural Studio.
Design Team: Jennifer Bonner, Mary Beth Maness, Nathan Orrison, Anthony Tindill
Budget: $24,000
Photography: Tim Hursley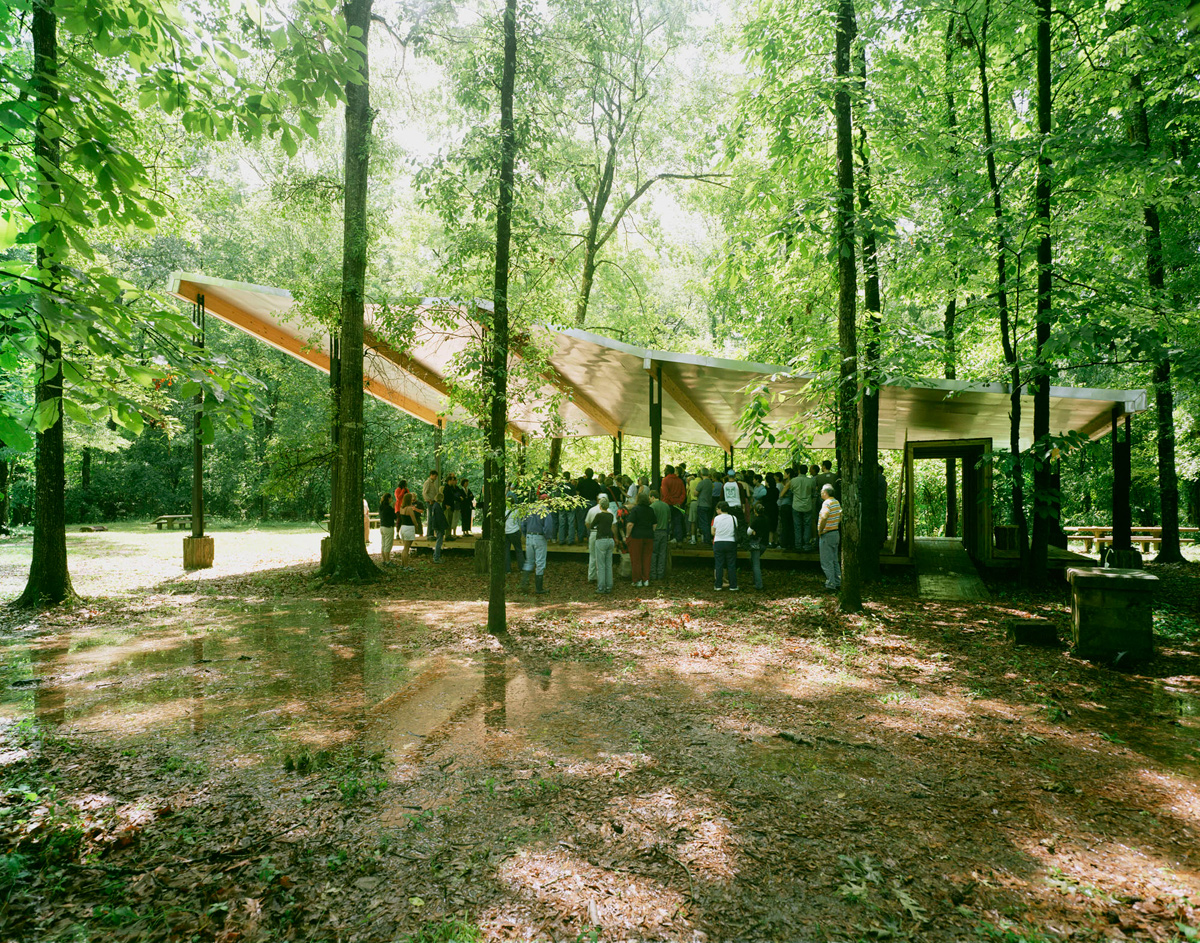 © Tim Hursley